Know where your clients are navigating and what services/sites are the most used ones.
Gain the ability to report User_ID, Private IP, Public IP and Name services associations to add value from a regulatory, legal and business perspective.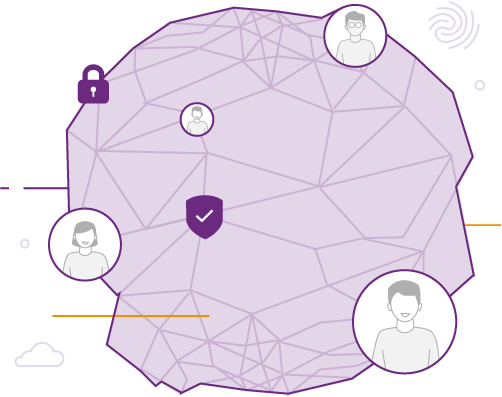 Meet regulatory standards.
Gain value business insights
CGNAT Analytics is a high performance solution that allows Communications Service Providers to register every single Public IP – Private IP – User ID NAT translation that is generated on their platforms, in order to fulfill the current regulations. Moreover, it offers singular characteristics that add value to both technical and business matters.

One platform for all CGN solutions
Multivendor platform enables storing, processing and querying each translation performed in the system, active or historical
Suitable for any kind of CSP
Compatible with AAA for Mobile providers, DHCP for HFC/Cable providers and custom external Databases to correlate User ID (MSISDN, IMSI, Client_ID, etc).
Support connectivity with CGNAT Solutions from Juniper, Cisco, A10, Huawei, Fortinet solutions, oriented to DA and PBA
Analyze and correlate information in its own Analytics and generate customized reports
Compatible with Big Data systems, through CDRs and/or web services to collaborate in business analysis
CGNAT Analytics Solutions
CGNAT Analytics is able to add value in communications service providers different scenarios:
CGNAT Analytics has all its modules with a distributed and scalable architecture. Due to its high performance design, it can reach more than 500K TPS per collector and 100 TB in storage. Besides, it can be implemented in bare-metal HW or virtualized servers in NFV environments.
Gather NAT translations and receive AAA created sessions, using different methods. Designed to support the CGNAT boards' capacity and interconnectivity to different vendors through their multiple interfaces.
Storage and report servers
Store all data collected. Designed to support customized retention periods. The web interface is used to manage the system and generate statistics and reports. Also, they have interfaces to be integrated to external systems.
Messages capture is splitted from storage and report, allowing the servers to be adapted to demand requirements, increasing its processing capacity. Thought to scale as CGN and AAA platforms do.
High Availability and geographical redundancy
High performance and availability platform with HA advanced design. The modular architecture avoids register loss, due to high tolerance to failures and automatic recovery.
Information gathered in collectors is safely kept in the storage and report cluster, avoiding data leak. Web services and secure connections give access to it, fulfilling industry standards.
External systems integration
CGNAT Analytics is provided with different interfaces, allowing external systems interconnection. Support integration with multi vendor CGNAT boards, as well as AAA, DHCP, DNS and monitoring platforms through Syslog and SNMP.