What are your main responsibilities and challenges as the VAS Development Team Leader at Iquall Networks?
The primary responsibilities I face on a daily basis as the leader of the VAS, CGNAT, and NUX product development areas are diverse. It's about more than just organizational management of the team or leveraging each member's strengths when delegating specific tasks. It's also about creating clear and workable schedules and closely coordinating with other departments and our clients. This involves a careful upfront assessment of costs and setting priorities to ensure our work is efficient and aligned with broader objectives.
These responsibilities present a challenge in themselves, as ensuring a team works comfortably and fully meets external demands day in and day out is rarely a simple task.
Why did you choose Iquall as your development place, and what makes you continue to choose it?
To be honest, I didn't initially choose Iquall for anything specific. After completing my undergraduate studies, I set out to make a career change and applied for similar positions at various companies.
Now, a year and a half after joining, I can say that I continue to choose Iquall for the quality of its people and professionals, as well as for the learning and professional enrichment that comes with being part of a constantly growing company with significant clients both nationally and internationally.
What has been or is the biggest challenge you have faced or are facing?
I believe the biggest challenge was (and still is) officially taking on a leadership role for the first time in my professional career. For this reason, I am thankful to Iquall for the trust and the opportunity to have such an experience.
Beyond that, to elaborate further, I think the challenge itself is in line with what I mentioned in response to the first question: It's rarely an easy task to define what to do now, what to postpone, who to work with, and establish clear timelines and costs with a thorough evaluation to result in a team working consistently but without overburdening and ensuring satisfied clients.
What is the main value-added offering to customers from VAS Software Development?
In most cases, we encounter solutions deployed at clients for some time that require maintenance and optimization, especially during situations such as an increase in demand for our services. If I had to mention just one central value-added aspect, it's the persistent effort to make something that already works work even better.
In this hybrid context, how do you organize and motivate your team?
I believe clear and transparent communication is fundamental to keeping the team organized and focused. I always advocate for ongoing dialogue with them, whether through chats, video calls, or in-person meetings at the office on a somewhat regular basis. This allows me to listen to their opinions, understand challenging situations for various reasons (technical or otherwise), and duly recognize them when the agreed-upon objectives are achieved.
What is an interesting thing about you that people might not know and find intriguing?
Something quirky related to my current role could be that I've always found it challenging to delegate. This is true both in my university experiences and previous work roles, so personally, I find it, at least, a fun fact.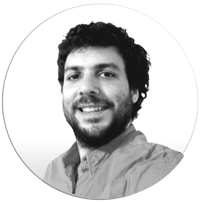 Luciano Kavcic
VAS Development Team Leader

in/luciano-ezequiel-kavcic-73001223/


luciano.kavcic@iquall.net